Samsara delves into the competitive benefits of EVs and UBI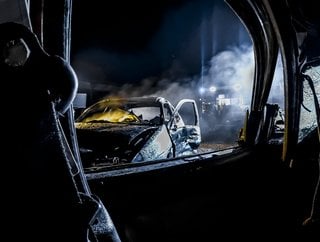 Recently, usage-based insurance has come to our attention. Here are some thoughts from Samsara on how it could be leveraged for a more competitive edge
Technology is already integral to both consumers and businesses operating in the car insurance industry. From a commercial perspective, there are solutions like telematics that can track individual cars and assess the safety of the user's driving style.
In the eyes of the consumer, technologies that track their vehicles, like telematics, act as money-saving solutions but can also fill some individuals with concern—they're being tracked; they're being watched.
The fact of the matter is that technology is a critical component for driving safety and enhancing sustainability, and there are most certainly benefits from telematics and other solutions, particularly from a cost point of view.
Electric vehicles (EVs) will only force this into wider use as every car becomes traceable and organisations can begin offering out pay-as-you-go insurance models, which are based on the amount an individual uses their car and the routes that they take. Ultimately, this solution may result in a 20% to 30% cost reduction in comparison to traditional insurance policies.
This is something that automotive manufacturers can expect to use moving forward, particularly because EVs enhance the technology integration process, with every component being part of an electrified system.

As cars enter the digital ecosystem, telematics, usage-based insurance (UBI) models, and other digital solutions are being used more frequently—many for several years already.

"There is already technology in place that tracks driving conditions, driver traits, traffic, payloads, charging, and maintaining schedules, which provide the real-world insights necessary to accurately assess driver performance," says Max Eversfield, Enterprise Field Solution Consultant at Samsara.

"Improved safety is the most important benefit from these technological advancements, but that isn't to say there aren't others at play. Insurance premiums are also brought down as a result of these instalments, as safer drivers means accidents are far less likely to occur, making vehicles easier and cheaper to insure."

Though few insurers have been able to share data in real-time, the future looks bright for a usage-based model and more organisations are operating pay-per-mile models. Other factors—similar to those measured by telematics—are recorded, including speed, acceleration, sharp braking and cornering, the time of day, and whether the driver uses their phone while driving.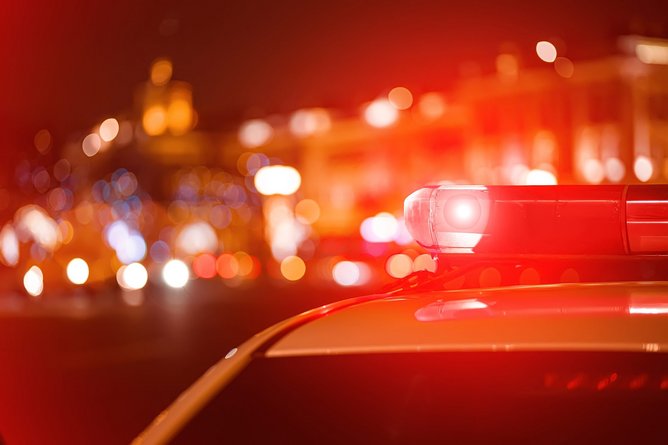 More data means shifting liability
First of all, there is an obvious risk to any insurer, which is that a customer could still have an accident or experience natural or unnatural issues, such as theft, fire, and natural disasters. Unfortunately, UBI cannot alleviate this, nor can it foresee whether a car is positioned in the path of a hurricane—or at least, not yet.
Of course, it'd be amazing if these occurrences were actionable, but UBI as a standalone solution cannot predict the future. This is because UBI focuses primarily on the habits of the driver as opposed to external conditions, meaning predictability of the environment is limited.
Here at EV Magazine, we're curious to know how the increased amount of data could affect technical liability between customers and insurers. The scenario being, if a customer makes a claim based on a malfunction related to out of date software, where will liability sit and how will the conclusion be made?
To discover the origins of UBI, InsurTech Magazine covers FOUR leading usage-based insurance trends for the year ahead.
Aside from the inevitable—and the inherent feeling that someone is watching you (which will eventually whittle away), organisations using UBI will attract drivers that are less likely to take risks, and more so in order to save money. In the awareness stage, insurers look to get a buy-in from the right consumers; those that want to save money through good behaviour.
Once customers are on-board with solutions like telematics, they immediately see the benefits, especially in an industry where—for young drivers—the lowest price becomes a source of loyalty. From a business perspective, serving more careful drivers will reduce the cost of each claim that 'comes across the desk'.
Finally, one of the more crucial benefits of data-driven insurance is personalisation. Companies can provide very flexible insurance plans to their customers, giving them further loyalty points. Telematics is merely a catalyst for aggregated data that allows organisations to make decisions based on how their customers drive, but shows great marketing and sales benefits to businesses.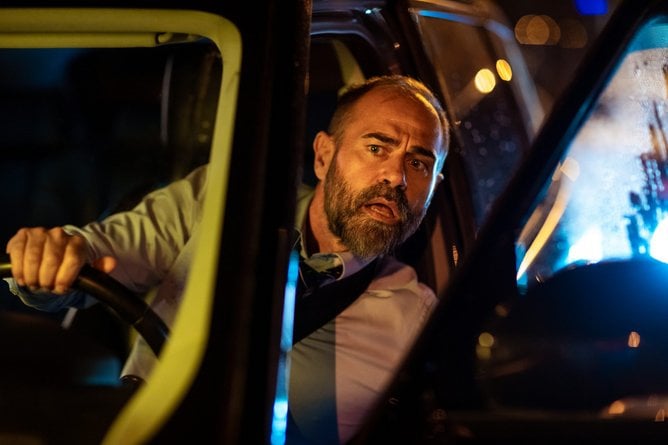 Insurance technology is becoming easier to integrate
It's not long before e-mobility becomes another string in the bow of digital ecosystem providers. The technology implemented in cars today is similar to that of the latest smartphone, tablet or laptop, leveraging the easily-integrated platform of EVs.
Certain companies' ability to track the health of their cars and regularly update the digital infrastructure for safety is particularly important in the wake of EVs' integration into the wider network. In turn, this prevents unexpected maintenance and malfunctions from occurring, which can lead to costly insurance claims.
Real-time data is a critical component of securing assets and will become the new model of maintenance, leaving organisations more accountable for the health of automobiles.
Eversfield provides notable examples of organisations that are leveraging data through technical devices to make the roads safer.
One of these is Flock, which he explains has "transformed the insurance industry, as it's an insurer that's proactive and seeking safer roads for all, not just profit".
"Working with usage-based insurers like Flock allows automotive firms to encourage better safety of fleets, whilst also improving their commercial viability."
The UK-based company, elmo, is another organisation that supports UBI through its subscription-based service, which is inclusive of insurance.
"Elmo uses Samsara's connected platform across its fleet. This next generation of vehicle leasing business is able to provide real-time data that relates specifically to safety and driver behaviour," says Eversfield.
"Initiatives such as this allow insurers to reward fleet users with money-back on insurance policies when they improve safety, which in turn encourages them to invest more in improving their drivers' safety."