NIO's EV solution could extend the battery product lifecycle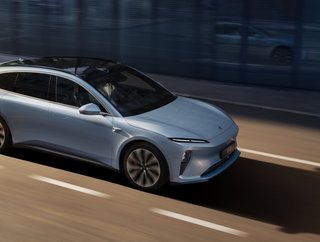 Credit: NIO | The ET5 Touring launched in 2023
NIO is the pioneer of accessible battery-as-a-service, as explained by Matt Galvin, but there's more to it as AI and cloud improve the battery life cycle
When we look at NIO's technical advantages we think about the range implications of battery swapping and the efficient turnaround of cars—much like that of a traditional fuelling station.
With more advanced technologies come further benefits as well. We're seeing that digital cars can increase or optimise the number of miles travelled on a given trip, or the energy used to power the battery that keeps it moving. But, the main obstruction to the electric vehicle (EV) transition is battery technology, their cost, longevity, and end-of-life processes.
Not just from an environmental perspective, but also safety, NIO's PowerSwap solution addresses some of the main concerns with batteries and is able to monitor its products to ensure downtime and defects are kept to a minimum, and customers get the most out of their experience.

Proprietary battery swapping technology coupled with artificial intelligence (AI) allows NIO customers to switch their batteries in record times that exceed the fastest of charging stations. But, the batteries themselves must be kept in the loop. Monitoring the status of each EV battery has been something of a major struggle for a number of years. Leveraging data and implementing better analysis means that NIO can better understand the status of its batteries and make for more effective use and disposal.
While many EVs are built to be digitally advanced, NIO is perhaps the first company to really understand the needs of drivers globally and leverage the cloud and AI to that effect. Cloud fusion technology addresses real-time data problems and provides the company with more accuracy across a distributed network. As a result, software-as-a-service (SaaS) is what really enables its proprietary battery-as-a-service (BaaS).
Exponential EV production growth by NIO
The company's CEO William Li and his team have certainly checked all of the boxes from the consumers' perspective, and collectively supported the growth of the NIO brand. Over a six-year period, the company has manufactured 500,000 of its electric drive systems (EDS) in its vehicle platform layouts.
These platforms are unique to the NIO brand, partly because they are battery swapping enabling, but also contain:
240 kW asynchronous induction motor
High-power 3-in-1 EDS first launched in China
Asynchronous motor with the highest power on a passenger vehicle
First mass-produced motor in China using laser-welded copper rotor
160 kW permanent magnet synchronous motor
First mass-produced stator with the leading I-pin flat wire winding technology
World's first dual-motor setup featuring high-efficiency PM motor and high-performance induction motor
180 kW permanent magnet synchronous motor and 300 kW asynchronous motor
First EDS in the industry applied with a SiC power module
The 180 kW permanent magnet synchronous motor can reach an industry-leading CLTC efficiency of 91.5%
We previously spoke to NIO's Managing Director of UK operations Matt Galvin, who gave great insight into the company's battery swapping system and the company's plans for the future.
******
Further insights can be found on our website or click here to receive our newsletter with a constant feed of new stories every week.
EV Magazine is dedicated to creating a global community of businesses, experts, and EV enthusiasts with comprehensive insights into automotive and the surrounding sectors.
For more EV insights check out the latest edition of EV Magazine and be sure to follow us on LinkedIn & Twitter.
You may also be interested in Sustainability Magazine and Energy Digital Magazine.
Please also check out our upcoming event - Sustainability LIVE in London on September 6-7 2023.
BizClik is a global provider of B2B digital media platforms that cover Executive Communities for CEOs, CFOs, CMOs, Sustainability Leaders, Procurement & Supply Chain Leaders, Technology & AI Leaders, Cyber Leaders, FinTech & InsurTech Leaders as well as covering industries such as Manufacturing, Mining, Energy, EV, Construction, Healthcare + Food & Drink.
BizClik – based in London, Dubai, and New York – offers services such as Content Creation, Advertising & Sponsorship Solutions, Webinars & Events.