MG and NIO make for European EV expansion of operations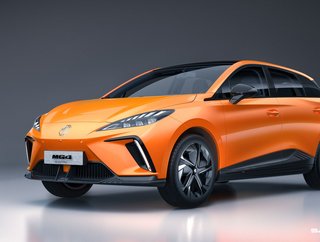 The MG4 rising the ranks in the European EV market
Leaders from MG and NIO's Mark Zhou, Executive VP and Chairman of Product Committee divulge their incentives to expand European electric vehicle operations
Can China bring its technologies and affordability to the European market?

With the MG brand's MG4 becoming one of the top-selling electric vehicles (EVs) in Europe in March 2023, the company has slowly put pressure on automakers across the region. As a result of this steady growth in sales, the Chinese state-backed company is developing plans for further European expansion in the form of a dedicated manufacturing facility.

The owner of the brand, SAIC Motor will build its first factory there, bringing it closer to its new area of operation where MG models are said to be produced.

"We have many brands, including MG, IM and Maxus. We are still deciding which will be built at the factory," the company said.

Alongside its recent rise in figures, the SAIC Motor's sales exploded in China by 40% in the first quarter of 2023 and the MG brand was one of the most popular for overseas customers. Following the disbandment of its UK production facility in 2016, it seems SAIC is now reconsidering its approach as it was previously deemed feasible to build the cars in China and ship them whole.

But, it's not the only company venturing further and further into new and uncharted territories.
Further Chinese EV expansion in Europe
It seems that Chinese brands are set on moving into the Western markets and setting bases there to fulfil the electrification needs of European countries. The latest from the pioneering automaker and charging solution provider NIO is to develop an innovation hub in Berlin, Germany, where it will use a 1,500 square metres space to develop advanced software solutions for vehicles.

The company is already at the forefront of artificial-intelligence (AI) driven mobility with its software-supported vehicle range and intuitive, autonomous battery-swapping solution PowerSwap.

The key element that NIO focuses on is technology, and how this creates a unique user experience (UX) to build trust with clients and support that with more convenient driving solutions.

"NIO's user experience defined vehicles are much more than software-defined vehicles." says Mark Zhou, NIO's Executive Vice President and Chairman of Product Committee.

"We design our digital architecture to be able to apply very quickly the new maturing technologies such as chipsets, sensors, algorithms, training models, cloud, connectivities, safety and security."
The spectrum of digital EV user experience
China is mastering how humans interact with cars, and while MG and NIO are in different regions of the same industry, they can appreciate the innovations required to bring drivers on board with electrification.

From the MG4, customers will get a clean-looking interior with minimalist, digital displays that will serve the majority of tech-savvy customers sporting the latest smartphones. The MG Pilot is also there for the driver as it makes the most of AI-driven software and an advanced driver assistance system (ADAS) to enable a more comfortable experience for its users.

At the other end of the spectrum is NIO, which is leveraging hands-free updates to its NOMI pilot solution, which is like Siri to your iPhone. The Innovation Centre will help the company build upon its already incredibly smart solutions to bring NIO customers more intuitive usage of their daily driver.

The Innovation Centre will work towards developing more firmware-over-the-air (FOTA) updates for its EVs as well as 454 new features and 623 upgraded ones.

"With NIO's smart systems and our Berlin Innovation Centre, our premium electric vehicles will get smarter not only in Europe but also globally," says Hui Zhang, Vice President NIO Europe.

"With our new Berlin location, NIO will attract world-class software developers and engineers for the future of user-experience defined vehicles."