LG will support Hyundai electrification for climate action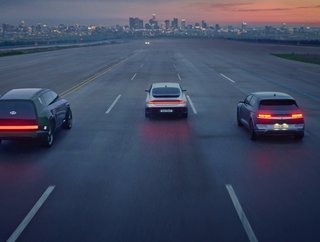 Hyundai talks climate action and energy poverty at the B20 summit, and LG Uplus is to lead the company towards electrification; sustainability through EVs
Hyundai Group is gearing towards a future of fully electric vehicles (EVs) as the cars in its Hyundai, Kia, and Genesis brands look to adopt its Electric-Global Modular Platform (E-GMP) to become more sustainable than the internal combustion engine (ICE) predecessors.

The company's Executive Chair, Euisun Chung recently spoke on the topic of energy poverty and climate change at the B20 summit in Bali, Indonesia, as something dear to the brands and their mission to facilitate global climate action.

One of the most sustainable choices the organisation made was to adopt EVs and reap the benefits of a cleaner environment and a more sustainable supply chain.

As the company moves forward with its plans, its offerings are becoming increasingly more technical as it continues to develop its connected car solutions—some would say the selling point of an EV.
Hyundai is changing provider to connect its EVs
The automaker previously worked with KT, a telecommunications company that shared strong relations with its brands, but, despite exchanging shares with 700 billion won (£448mn), Hyundai will now source its connected car solutions from LG Uplus.

LG Uplus Corporation is the South Korea telecommunications subsidiary of the LG Corporation. The choice of partnership comes as a surprise to many following the previously mentioned ties with KT, however, LG Uplus will carry the batten of connected cars services to all of Hyundai Group's brands.

The provider has built a bespoke dual telecommunications infrastructure for Hyundai Group, which is expected to provide continuous connectivity 24 hours a day, 365 days a year. With the rollout of the infrastructure expected to take place in 2023, the users of Hyundai's vehicles sporting connected car services will experience a greater use of data on demand.
The E-GMP is a critical component of Hyundai's electrification
Climate action is a key part of Hyundai Group's strategy for innovation, and as Euisun Chung explained at the B20 Summit, "the world is facing a climate change crisis. The auto industry is rethinking energy and investing in renewable energy, but it is an endeavour that we cannot pursue alone. With common-sense solutions, government and industry can provide the right incentives to businesses and consumers to embrace clean mobility."

Partnering for connectivity is one thing, but Hyundai Group is doing the majority of the work behind the scenes working on its platform that will drive the next generation of its vehicles. This is the platform that powers the Hyundai Motor Company EV-only brand, IONIQ, which announced plans to release an IONIQ 5 (a compact CUV model), the IONIQ 6 sedan, and the IONIQ 7 full-size SUV.

As the company moves forward with its electrification strategy, the benefits of connected car solutions will come through as the company leverages data to provide a better experience to its customers while managing its automotive offerings.