Hyundai is closer to in-app EV charging payments in India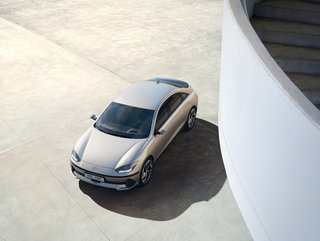 Developing connecting car capabilities, Hyundai announces innovative updates to its Bluelink application, improving experiences for Indian drivers and EVs
Around ten years ago, Hyundai launched a solution that we can only assume will integrate into the electric vehicle (EV) market with ease. The company announced new updates to its application, which provides drivers in India with connected car capabilities, leveraging an app to manage their car before, during and after use.

While the latest addition to the in-app digital services incorporates contactless, and effortless, fuelling payments, it also gives the operator a seamless experience when finding a place to park.

The Executive Director - Corporate Planning at Hyundai Motor India, Jae Wan Ryu commented on the announcement, which will provide convenience to drivers when refuelling and navigating cities in India.

"We have leveraged our tech prowess to take customer convenience a notch higher and realise our goal of delivering the connected mobility solutions of the future. With the rollout of these in-app services through Hyundai Bluelink connected technology platform, HMIL has become the first OEM in India to offer [a] one-stop solution [for] contactless payment services for fuel and parking."

Bluelink connects cars and people
The Bluelink app is a product that provides customers with convenience, making comfort a priority and vehicle management a seamless experience. The service provides current drivers with the ability to find charging or fuelling stations with ease as it gives live updates depending on the car's location.
Connecting a phone to a Hyundai has never been easier and Bluelink allows its functions to take place from the user's phone, including managing the charge or fuel of the vehicle, alter the internal climate control of the car, and plan routes seamlessly, in advance.
The partners in the Bluelink update are the Indian Oil Corporation Ltd (IOCL) and Park+. IOCL supports the application, which will be used to make payments for fuel and Park+ becomes the company's partner to enable users to access data on available parking spaces.
"Indian Oil brought another [groundbreaking] offering for customers by partnering with Hyundai, by leveraging its Bluelink In-App payment solution," says V Satish Kumar, Indian Oil. "We are quite excited about this partnership which is expected to unfold a unique digital payment experience and would further enhance the culture of digitisation in our retail business processes."
The Founder and CEO of Park+, Amit Lakhotia says "Park+ has been making conscious efforts to partner with like-minded automobile OEMs to enhance car experiences for users."
"As part of this strategy, we are excited to collaborate with Hyundai Motor India and offer our smart parking services to its users. We at Park+ have taken something that has historically been painful & intimidating and made it effortless. Hyundai car owners will now be able to discover, book and pay for a parking spot, with a smile."