EY and Smart provide insight into the electric SUV lifestyle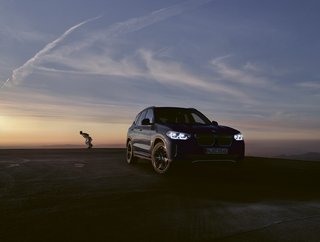 Lifestyles are changing. Consumers want safer, more sustainable, Americanised vehicles—and EV manufacturers have cleverly clocked this trend
After spending countless hours looking at the latest electric vehicles (EVs) and reading electrification stories, it's apparent that the majority of new models are bigger, bulkier, and more spacious than ever before.
From compact models to full-size family cars, a significant number of EVs arriving in the market currently are sports utility vehicles (SUVs). But are there more influential factors at play here than simply producing cars for status and prestige?
We turn to both startups and experts to find out what is going on; surely, you'd expect more sustainable automobiles to be smaller—especially when consumption is a key factor in ensuring minimal environmental impact. If anything, the lack of an engine would reduce the size of cars, right?
Despite the increasing size of many EVs, organisations are confident their electrified models are more sustainable than their internal combustion counterparts, as factors such as sourcing, design, and—an important one—drag coefficient become the talking points for making cars more sustainable.
"Between 2017-2021, global sales of passenger vehicles (PVs) declined by 17%, yet we saw the sale of SUVs grow by 2.5% to command the largest share of the PV sales market. And SUV sales are expected to continue growing globally towards 2025," says Randy Miller, Global Advanced Manufacturing & Mobility Leader at EY.
This arrives on the heels of some geographic markets—such as the US automotive industry—dominating the space, with drivers experiencing fewer perils due to the vehicles' sheer width. Miller explains this is now a trend that, along with developed road infrastructure, has reached the rest of the world.
"Global consumers are now turning towards SUVs for their enhanced functional benefits, like higher ground clearance, superior off-road capabilities, upright driving stance, and more space compared to smaller cars."
There's no doubt that lifestyles are changing. Drivers are not only adapting to driving EVs, but consumers seem to be less inclined to settle for a small, easily manoeuvrable vehicle. SUVs appear to take consumers' fancy for their practicality, safety, and as of now, their sustainability credentials. Equally, automotive companies are finding them much easier to work with, planting SUV-style bodies onto the latest EV battery platform technologies, which can become fairly bulky.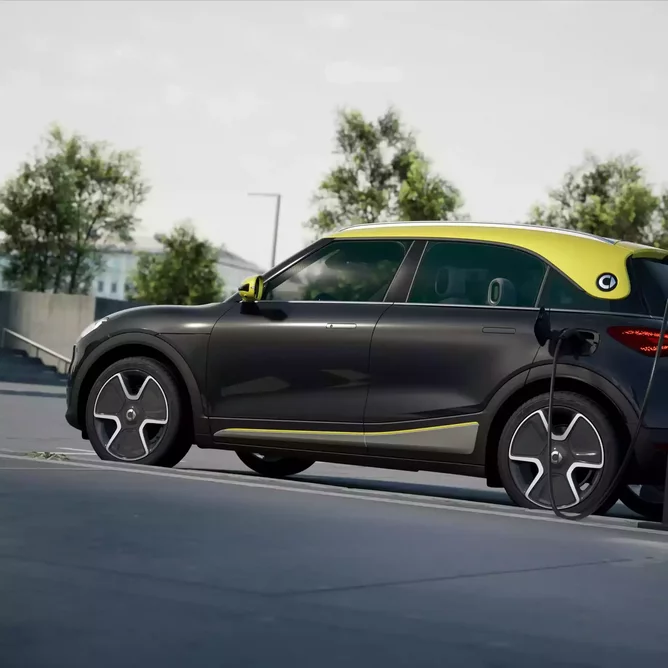 Smart sees the EV trend and shifts
The two key words here are 'smaller cars', which is why companies like Smart come to our attention: they, too, are shifting towards more SUV-like vehicles.
As the CEO of Smart UK, David Browne explains that SUVs are chosen "primarily to meet customer demand", but that "EVs also lend themselves to taller body styles as we need to package the battery under the floor".
This is the response he gave when posed the question of efficiency—in particular, whether larger EVs can actually be more efficient and more sustainable than others.
"'Less economical' is about weight and aerodynamics. We have to balance this against customer requirements: most customers don't need off-road capability, so we didn't engineer it into the #1,"—Smart's own SUV model—"with two-wheel drive as standard."
"Our weight is similar to certain ICE SUVs of the same size. We have to work hard on aerodynamics, but our designers managed to achieve a drag coefficient of 0.29."
Reiterating Browne's point, to enable better efficiency, there's less emphasis on the size of the vehicle, but more on the aerodynamic result, which is measured as the drag coefficient (CD). The ideal figure sits somewhere between 0.25 and 0.3 and is usually measured via rigorous testing and automotive, aerodynamic wizardry from the field's technicians.
As a rule, the best vehicle shape for the lowest possible drag-coefficient is the teardrop, which can be seen in use on the Apterra Gamma. Nevertheless, Smart has managed to minimise the amount of drag experienced in the #1 and, as Browne highlights, 0.29 is "good for a car, but great for an SUV".
SUVs are more for efficient than they seem
Looking from the outside in, it may seem contradictory to buy an SUV, but manufacturers are thinking long and hard about how to make even the largest of vehicles move more efficiently and more comfortably.
"We are witnessing a shift towards smaller SUVs like crossovers—a smaller, lighter version that's more fuel efficient than traditional SUVs—and this has driven most of the growth in overall SUV sales," says Miller.
"However, it's still difficult for mid-size or large SUVs to be as fuel efficient as a sedan or hatchback by simple design improvements. This has pushed automotive OEMs to electrify SUVs to meet both consumer demand and stringent emissions standards."
Read the full article, HERE.