EVs meet the standards for connecting everything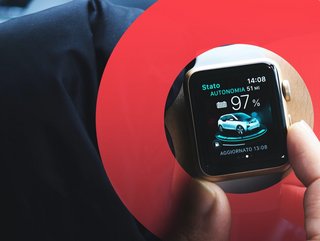 Meeting the standards for V2X connectivity in EVs
V2X connects all infrastructure and vehicles, bringing them into the digital ecosystem, but what are the standards to be met by industry collaborators?
The transition to EVs is shaping the global sustainability approach, but digitalisation is at the heart of this. The majority of the systems in place today leverage connected capabilities and are adherent to multiple standards of operating, based on the requirements of brands and authorities that support their projects.
As a critical component of this, partnerships provide EV industry businesses with the knowledge and expertise to enable greater connectivity between vehicles and the surrounding infrastructure, including buildings, other forms of transport, and the digital service at work, home, or in public.
Connectivity among vehicles has been developing for quite some time, but it's only now that industries are starting to see the benefits as many of them will make them more eco-friendly and cost-effective.
As explained by Matthias von Alten, Vice President, Transportation & Mobility at digital business transformation consultancy Publicis Sapient: "V2X technology is critical to the successful rollout of electric vehicles, as it can help improve charging efficiency, extend range, stabilise the grid, and enable smart grid integration.
"But V2X technology isn't only relevant to EVs, but it can also benefit all types of vehicles, enhancing safety, mobility, and efficiency on the roads."
One of the primary links to the outside world that can be seen leveraged most by EV drivers is connectivity between vehicles and their chargers. This allows for cost and energy consumption optimisation on both sides. Firstly, smart charging solutions enable grid operators to better use their available energy sources—reducing the load on the grid and making way for renewable energy adoption through strategic energy usage.
From a consumer perspective, smart-charging functions allow them to limit the impacts of energy price rises on their travel costs.
"By enabling communication between electric vehicles (EVs) and charging infrastructure, V2X technology can help optimise the charging process, reduce energy waste, and enhance the overall user experience," says von Alton.
"There are some ways in which V2X technology can incorporate charging into the digital ecosystem: real-time communication, load balancing, bi-directional charging, payment and billing."
Historically, digital literacy enabled certain consumers to achieve a cost advantage, but with technology integrated into daily tasks and devices mimicking that of automobile infotainment systems, connectivity becomes much more accessible to the masses—especially those driving EVs. Having said that, the EV platform has proven a catalyst for more connected solutions, which is due to easier operability within an electrified system, but is also better leveraged as a solution for a battery-powered system.
"To have a high acceptance of the user, there's a high degree of implementation needed. You need the vehicles and infrastructure in urban and rural areas," says von Alton.
Though there is one major factor in whether consumers are able to benefit from V2X, which is the initial purchasing cost. While solutions must advance, the cost of buying an electric currently outweighs the option of maintaining and using a traditional car, especially when you weigh up the initial output for the consumer and what they potentially gain in energy discount.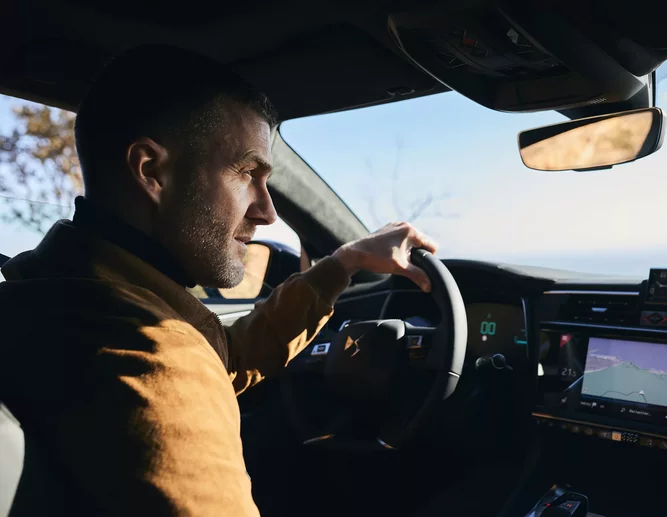 Publicis Sapient comments on V2X
One major factor to be considered is that the majority of EV drivers charging at home will be able to utilise the best possible energy prices for their entire households through smart bi-directional charging.
"If we get to the point of safety benefits, efficiency gains, regulatory support, cost reduction, and real multimodal, convenient solutions. Then we will come to the point that V2X is accepted by all. It must also remain affordable."
V2X benefits from a commercial perspective
Businesses can also reap similar benefits to consumers, in that V2X allows for better energy consumption regulation, but they're aspects that can only be seen in the commercial environment.
Safety is a major benefit experienced by EV users, while also presenting positive results for companies as they look to provide the most suitable automobiles and allow their customers to travel further, safely.
The increased efficiency as a result of V2X will likely be a catalyst for more strategic road usage—reducing emissions and congestion.
"It is essential to have a broad perspective on this new technology—not only will it have a huge impact on the business, but it will change entire mobility standards.
"V2X technology can offer businesses benefits such as improved safety (V2V communication); enhanced efficiency (optimised traffic flow, reduced congestion, improved travel time); new revenue streams (charging infrastructure, MaaS, data monetisation); competitive advantage (value-adding services); and regulatory compliance (V2X might become mandatory in some regions)," von Alton explains.
When it comes to implementing new connectivity solutions, regulations remain important aspects of their success, particularly as partner collaboration is key and local authorities still have the final say in whether such technologies are viable in their areas.
Organisations can develop solutions for connecting much faster, but the real governing factor beyond the consumer is the brands that support them as well as how city and town regulators respond—which is ultimately down to persuasion from those applying connected services to the wider infrastructure.
"V2X is more than just digital connectivity between vehicles and infrastructure. It combines collaboration between different systems (incl. vehicle ecosystems and infrastructure systems) and different stakeholders to meet overall benefits.
"The technical solution is about processes, roles and responsibilities, and governance to manage the V2X environment," says von Alton. "This is driving the complexity to implement V2X, because of the different brand-specific and local-specific requirements. To be successful, standards are essential."