Ericsson connected vehicle cloud is critical for smart EVs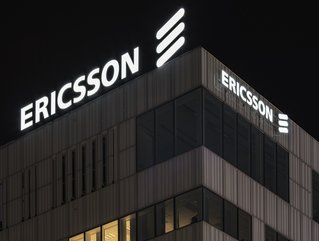 EV adoption is increasing and consumers will also benefit from connected car solutions supplied by companies like Ericsson, providing IoT capabilities
Electric vehicles (EVs) in 2022 are beginning to look a lot like IoT devices and we see similarities between phones and cars. The connected car is one of the main subjects in the digital landscape today and companies are looking at ways to turn mobility into a service as opposed to a product.

The impossible is becoming possible and Ericsson is one of the organisations looking to develop this space through its connected car platform, which it supplies to the automotive giants that are leading the way in e-mobility and connected a total of more than 5.5 million vehicles across 150 countries.
What is the connected car capability?
Transportation is now greater than just travelling from point A to point B. The way consumers move around is very much aligning with the way they use technology and this is becoming more integrated into their everyday lives through their cars. This has come to light more and more, especially as EVs have taken precedence over the automotive sector.
Connected car capabilities enable drivers similar functionality from their cars that they would receive from their phones: the ability to pay for services, receive notifications and offers from charging providers and other outlets on the move. This will be enabled by 5G connectivity and the ability to tap into the public network from a car.
Ericsson is enabling this connectivity by moving out with the old and in with the new, i.e. taking hardware out of the equation and powering vehicle capabilities through the cloud. The company aims to achieve this through subscription services and in line with the shifting nature of personal transport.
The company already supplies solutions for some of the leading players in e-mobility with applications in Volvo Cars and Scania vehicles. Connected Vehicle Cloud (CVC) provides Volvo cars with connectivity to the cloud and enables digital services across 120 markets. The partnership has grown since the beginning in 2012 to include its EV offerings and now provides both the drivers and passengers with global cloud services.
Working with Scania, Ericsson is changing the way commercial vehicles operate, which includes heavy goods vehicles (HGVs) and buses. Through its Scania One platform, the company is able to leverage Ericsson solutions to use Connected Vehicle Marketplace—Ericsson's solution that allows customers, like Scania, to develop their digital ecosystems, by adding on more connected services.
The future of the connected car
The connected car network will change the way that e-mobility works. Historically, consumers have relied on personal vehicles to move around, but within cities and other urban spaces this will no longer be the case. Organisations are expected to move towards a mobility as a services model, which will be driven by connectivity and bridge the gap that is created by the current cost of EVs.
Ericsson provides a great report that talks about the Connected Vehicle Cloud and its place in the future of mobility.