Ericsson and partners release Connected EV Charging report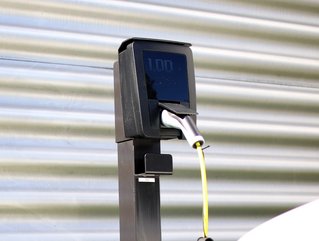 Published alongside Blue Corner, Orange Belgium, and Arthur D. little, Ericsson's report details Connected EV Charging insights, valuing cellular and IoT
As explained in the most recent issue of EV Magazine, electric vehicles (EVs) are becoming increasingly more digital. The integration of cellular networks and internet of things (IoT) provide major benefits to drivers in terms of convenience, safety, and cost.

There are various areas where connectivity can amplify the EV driving experience and thanks to support from Blue Corner, Orange Belgium, and Arthur D. Little, we are graced with a report from the comprehensive network and cloud services provider, Ericsson, that talks about Connected EV Charging. More importantly, the report explains how cellular IoT is becoming a critical component of EV charging.

Connecting cars to the grid with cellular
The emergence of EV technology hinges on the ability of organisations to expand their horizons. Most consumers would not be aware that their vehicles have already been equipped with connected car solutions that they use almost every day.
As explained in our Connected Cars piece, there are various benefits to network inclusion in cars and businesses are leveraging these capabilities more and more with every new vehicle. As the industry shifts away from fossil fuels, the emphasis is placed on the technical capabilities of EVs as a differentiating factor.
In the era of smart charging solutions, cars must be able to connect to charging stations, but what are the benefits of this?
This is where Ericsson comes in. As individuals and businesses look to smart charging, they will gain efficiency by monitoring charging energy distribution, reduced costs as a result, and management of a large-scale network of assets.
The report shares how Ericsson is working with Orange Belgium, the provider of IoT connectivity to Blue Corner and a connectivity management service powered by Ericsson's IoT Accelerator. Providing individual SIM cards to charging stations allows Blue Corner to access real-time data from its charging stations and better manage assets for the best possible performance.
Ericsson and its partners manage the SIM cards during their lifecycle as a subscription service via the IoT Accelerator, which takes care of ordering, activation and deactivation, to ensure that all relevant charging stations are kept up to date. Aside from maintenance and performance, the companies are able to determine, through data, how users interact with charging stations and develop the experience from there.
To simplify understanding of the connected EV charging landscape, read the full report on the Ericsson website, and for more connected car insights, check out the latest issue of EV magazine.