Connected cars create opportunities to monetise data points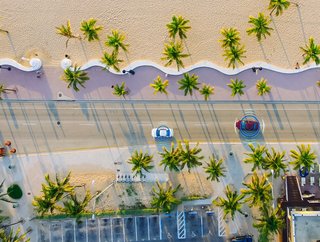 The connected car is the latest buzzword in e-mobility. Driven by data, it provides profitable opportunities for businesses leveraging features of EVs
When thinking about connected cars 10 years ago, many first thoughts would have involved bluetooth or Wi-Fi. Now the connected car means something much more complex and provides opportunities for companies to monetise driving experiences.

This is all driven by the use of data and as it becomes commonplace in the electric vehicle (EV) industry, data will turn every day cars into well-equipped IoT devices and many of the functions of mobile phones will soon become embedded into cars.

---
Connected Car: A vehicle that is capable of communicating bidirectionally with other external systems.

---
According to data by McKinsey, more consumers are making vehicle purchasing decisions based on the technology within them. Around 37% of respondents to its survey said they would switch car brands to gain a better digital experience. Meanwhile, 39% of consumers were interested in adopting new technologies for their vehicles post-purchase.

Connected cars can provide the aggregated data to supply insurers with insights about their users driving styles and tailor services according to their specific needs. Media agencies are also enabled by AI to expand their reach to consumers through data from cars.
Lack of EV data slows production
But the use of data is still in its infancy among original equipment manufacturers (OEMs), which, for some, causes delays in production based on customer reviews. The organisations that are capable of differentiating their services are carrying out one of three things:
Providing end-to-end access to raw data of up to two terabytes for each car that rolls off the production line
Monetising data from the vehicle throughout its life cycle and leveraging subscription services
Minimising the time to integrate digital services into vehicles to six weeks
What are the opportunities presented by vehicle data?
Particularly in logistics—light goods and heavy goods vehicles—telematics is a key characteristic of connectivity that can be leveraged for business benefit. As electrification takes place in the trucking industry, firms are also looking at ways in which they can communicate with their fleets in real time to establish the best possible use of data.
When it comes to much smaller, personal vehicles, OEMs can leverage vehicle-to-cloud (V2C) capabilities, which provides streams of data from the car directly to the manufacturer's cloud. Therefore, when a consumer's car tells them it's time for some maintenance work, OEMs are also notified of this.
Other ways that vehicles are connected to the surrounding world are through vehicle to infrastructure (V2I) and vehicle-to-vehicle (V2V).
Vehicle-to-infrastructure
The data exchange takes place differently in a V2I format as cars are linked with road infrastructure to process data from road signs, lane markings, and traffic lights. The information gathered from this process is used to feed traffic data to the driver and direct them to free parking spaces. Traffic times will also be more transport as drivers will be able to see how long traffic lights will take to change.
Vehicle-to-vehicle connectivity
Why connect vehicles? This may be the question posed by drivers, but this solutions provides benefits to them in regards to safety and ease of road transport. With cars exchanging data between themselves, drivers are ever closer to experiencing autonomous driving on a daily basis. Data is already applied to motorsport to assess driving conditions and surrounding vehicles to win races. This data can be applied practically to everyday life to make cars more adaptable to their surroundings.