Connected car means connected everything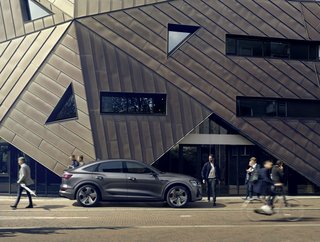 The internet of things is embedded in our daily dosage of digital devices, but what happens when it's integrated into EVs? It connects everything
The automotive industry has been exciting from day one. From the moment the engine was cranked for the first time to the introduction of the radio, followed by bluetooth connectivity and satellite navigation, and now integration with almost everything that the consumer owns.

Much in the way of phones, tablets or laptops, cars are connecting to the world around them to enable more capabilities than ever—particularly as everything else in their homes, at the shops and on highways is becoming digital, too.

The internet of things (IoT) enables individuals to share data between multiple digital devices and even turn on the lights and the heating before they arrive home from work, all thanks to the use of big data and 4G—soon to be 5G—connectivity, the two digital fabrics that provide insights, and enable people and machines to share those insights.

But, consider your car in the same way that you would your phone, and this provides even further benefits in terms of driving efficiency, convenience and safety. The term 'Connected Car' is one to watch as more consumers are drawn to it already—and it will only get better.

What is the meaning of Connected Car?

In short, Connected Car means enabling vehicles the ability to communicate through a network to deliver multiple services, making it a device that leverages the capabilities provided by the IoT.

While this has gained prominence in the era of electric vehicles (EVs), Connected Car solutions have been developing for a while. General Motors (GM) and Motorola were quick to the mark, integrating the OnStar solution into the GM Cadillac DeVille, Seville and Eldorado as a safety mechanism for drivers that required assistance in the event of an accident.

The internal combustion (ICE) vehicle industry somewhat acted as a testbed for the solutions that EVs are now leveraging through initial integration in the development stage. As explained by Vodafone's Connected Mobility Senior Product Manager, David Brown, connected car solutions are now enabled much earlier in the development process and enable more services in cars—from multimedia to vehicle software updates and monitoring for efficiency and maintenance updates.

"Because the connected car concept existed before the EV, EVs have effectively been built from the ground up with two focuses: software and connected car," says Brown. "As a result, EVs give priority to in-car experience, which is enriched by connected car capabilities, rather than having it as an add-on to an ICE vehicle."

Much like phones, 5G connectivity is one of the key enablers of connected car solutions, bridging the gap between smartphones and electric cars.
"The same network we use for our smartphones also allows the vehicle to communicate, albeit specially designed for optimum data transfer. Most recently, we are seeing vehicles connected using 5G, which allows for lower latency," Brown notes.
A great example of how an automotive original equipment manufacturer (OEM) has used Connected Car is Tesla's sentry mode function—an anti-theft application that detects suspicious activity, creating a continuous record and stream from its on-board camera. The most commonly used solution—and one that can only be seen in the EV industry—is charging status.
EV drivers are able to check the level of battery they have in their vehicle from their phones, allowing them to continue with their daily regime while the car does all the work. All they have to do is plug-in and unplug their car, and create a charging schedule.
Connected Car shapes infrastructure innovation
While these innovations are great, they only mark the beginning. The future of Connected Car will see EVs share real-time insights with the world around them to unlock more functions that make owning a car much more convenient.
Vodafone Automotive is the arm of the telecommunications provider that is working to make the use of automobiles safer and more secure, both physically and digitally. On the road, Connected Car is already supporting drivers in adapting their behaviours and saving them money on their insurance. Alternatively, Vodafone solutions have been instrumental in recovering thousands of stolen cars each year.
The next step for the industry—one that Vodafone Automotive will take—is Cellular vehicle-to-everything (C-V2X) communication, which connects vehicles to…well, everything. The vision incorporates cars, businesses, buildings, road infrastructure and charging, also spanning e-scooters, e-bikes and even pedestrians.